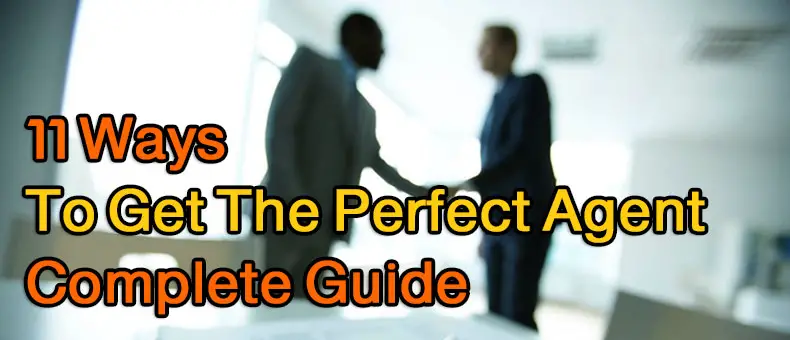 Table of Contents
Why Hiring An Acting Agent Is Essential For Actors?
What Do Acting Agents Do For Actors?
Acting Agents are someone who represents you, and facilitate your casting calls entries, they try to present you to the right Casting Directors, and they negotiate your contract, pay, and your working conditions.
Do Actors Need Acting Agents?
All actors need an acting agent, without them, you won't be able to get a gig, and they are very reliable when it comes to keeping their ears on the ground about the goings-on in the industry – providing important information and so on.
Importance Of Hiring An Acting Agent
There is hardly any actor/actress who made it in the industry without an agent. Agents perform a lot of tasks, although the most they do is to get more acting jobs for the actor/actress. Below are some of the roles that agents play:
Acting is a business, and as an actor, you are the product; what an agent does is to sell you to casting directors for a role in their movie.
They have connections with important people in the movie industry as well as knowledge of how the industry works which you may not possess. This knowledge is how they can provide you with acting jobs.
Part of the job of an agent is to set up a meeting with executives, producers, and cast directors to introduce you to them and convince them of your capabilities, especially if you are a newbie.
Also, a good agent will promote so much so that other top agents from various agencies will be looking to work with you for roles in commercials, TV, and films.
How Much Does An Acting Agent Cost?
It does not cost to have an acting agent. It is true that they secure auditions for you (the actor) as well as link you up with important personnel in the industry, but they are not supposed to charge you for that.
When you get a job, an agent can discuss the terms surrounding that job on your behalf, and when you are paid, you give them a certain percentage – by at least ten and at most 20 percent on the basis that the gig is either union or non-union.
NOTE: If you seek out an agent to represent you and they demand payment, that agent is not legitimate, the smart thing to do is to head for the hills because that person is definitely a scam agent.
11 Ways To Get The Perfect Acting Agent With No Acting Experience
Start small.
Have a splendid résumé and headshots.
Upload short films, and demos on YouTube.
Make It Known That You're Looking for an Agent.
Be active on social media.
Have a website.
Start Growing Your Career.
Attend Many Auditions.
Participate in Showcases.
Approach specific agents.
Follow up.
Start small
If you have a résumé that is growing gradually and you try to audition for as many roles as possible, the next thing to do is reach out to local agencies. Contacting a local agency is not a terrible thing to do, they can get you into TV shows and aid you in getting starting roles which may not be huge but will have a positive impact on your résumé, and little by little, you are ready to take the next step.
However, if you can somehow connect to a bigger agency, there's no reason why you shouldn't, you will reach your goals faster that way.
Have a splendid résumé and headshots
Your headshot is not something you want to joke with, it is the major thing that will distinguish you from other actors, and it is the first thing an agent will pay attention to, so it is wise that you spend a good amount of money on your headshots. Having great headshots can also be what stands in between getting an acting gig or not getting a job.
Furthermore, make sure that your résumé is recent and that it includes all of your acting experiences in TV shows, short films, plays, and movies – your acting career should dominate your résumé, you can leave out the time spent doing other things.
TIP: Making sure your résumé is current is a pointer that you are always acting and your last gig could be what helps you land a new job.
Upload short films, demos on YouTube
If you want your abilities to be recognized as an actor, you want to make sure that you have a compilation of a thrilling demo. It is not out of place for agents to scout for actors by going to watch plays, short movies, or even student movies, but they may not have the time.
What you need to do is try as much as possible to get yourself into any of those roles in the short movies and make sure you document them in some way so that you have something your potential agent can look at besides your headshot and résumé.
You could even be your own producer, record yourself playing a particular role and have it uploaded on YouTube, if your short film is thrilling enough, your likes and views increase causing your video to go viral, sooner or later someone who sees your potential and abilities will be interested.
NOTE: One thing is necessary though, as much as you upload your short films on YouTube, you might want to consider leaving any of your contacts; social media account details, or even your phone number so agents can have it easy when they want to contact you.
Make It Known That You're Looking for an Agent
There are a lot of agents who have gotten actors they can represent simply because movie producers, directors, cast directors, and other actors had informed them that there were actors looking for agents. Therefore, as a new actor with no experience in the industry, when you go for auditions, try to state that you are looking for an agent; also, when you are at a casting call, and they ask about your agent, inform them that you are on the lookout for someone to represent you and ask them to recommend someone.
Be active on social media
Your engagement in social media can put you in a position where you can find a group of other actors such as yourself who are looking for agents, being part of this group ensures that you are able to get any information should an agent looking for 'new-blood' appears. However, don't limit yourself to being in social media groups with new actors only, join groups with experienced actors, producers, directors, cast directors, and even agents. Make contact with them, and try to connect with them, show them your short films and demos, you never know, you might actually make a good impression.
Have a website
Most actors neglect this, but if you want to succeed as an actor, you should have a website. A website that is dedicated to your career as an actor will present you with a lot more opportunities than you would have without it; you can get acting gigs because directors and cast directors have been able to visit your website and seen your demos, short films, CV and headshots.
NOTE: Having a website is especially important because an agent would be able to easily gain access to your résumé, your headshots, and watch your demos, if they are impressed, they will make contact.
Start Growing Your Career
Even after getting an agent, you will need to keep striving to do a good job and get yourself known in the industry, if you assume that all you have to do after getting an agent is lying in wait for a phone call, then you have another thing coming.
Most agents just like everybody else are concerned with making a living which means that you are probably not their major priority; the truth is, they may have other actors they represent who are more effective and would probably get gigs quickly which means they also (agents) can get paid quickly.
As an actor with no experience, concentrate on growing your career, do not wait for anyone or anything to have to motivate you to take action, who knows, your passion and hard work might be just the impulse that an agent needs to see to make them interested in representing you.
Attend many Auditions
Go for as many auditions as possible and whatever role you feel you can play, make sure you give it your best. Agents have a ton of work they do, but they are also on the lookout for new talent so they try to make it to auditions as much as you can.
Participate in Showcases
Showcases are short performances that actors put together precisely for talent agents; usually, they are coordinated by a group of actors, and each and every actor is given a chance to show what they've got. It is a very good way to attract the attention of agents – agents attend showcases of their own volition, and therefore it is less encroaching than submitting an email, headshot, and CV.
Though it is true that not a lot of agents attend a showcase those who do leave with prospects, in showcase, present a scene that is long enough to exhibit your skills as an actor yet short enough not to be seen as boring by the agent.
Approach specific agents
Look out for agents who represent actors you believe you have a certain kind of attraction to or are into the kind of acting you want to do.
NOTE: This is way better and more effective than just trying to contact every agent out there.
Is comedy what you are interested in? Or is it a drama? Or maybe action? There are various agents that represent the various kinds of actors, find out about these agents and contact the one you feel will be best for you depending on the roles you want to play.
Follow up
After you have tried to contact a few agencies that you think will be best to represent you, you have noticed that it has been quite some time since you sent your résumé as well as your headshots (say about 2 or 3 weeks), send a follow-up email.
NOTE: Make sure that the email you are sending is simple – just a reminder that you are available and ready to go when they are, make sure you do not appear desperate as that can throw just about anyone off.
Conclusion
You have to plan rigorously before making contact with a potential agent because, without proper preparation, you won't make a good impression (it is important to make a good first impression). An agent will assess you before they sign you and what they are looking for is majorly three things which include:
Expertise – How good you are at acting.
Poise – How prepared you are to be an actor.
Avidity – How eager you are to work.
Share this article below if you believe people need to know about it … 🙂