Table of Contents
What Is An Equity Card For Actors?
An equity card for an actor is evidence that you are a member of the Actors' Equity Association. It is a universally acknowledged and accepted symbol of your status as a professional actor. What this means, in essence, is that you are acting as a representative of actors as well as stage manager. The association in charge of this card has been managing benefits and wages for its fellow members as far back as 1913.
Do Actors Need An Equity Card?
Yes! Actors need an Equity card. An actor will get to a point in their career where, it is vital to join the union (Actors Equity Association) in order to acquire their Equity card because one way or the other, it puts them in a position of high regard, and helps them make a living in the profession, but the moment you become a member of the union, you can't audition or work for non-union projects. You are restricted from performing in shows that offer Equity contracts.
Being a member of the union means you have gone through the pros and cons of the union, which also means you have your actors' equity card and this gives you the chance to partake in the various benefits of joining the actors' equity.
Actually, there is something about being in the actors' Equity association which gives a lot of actors this feeling of achievement. It does not mean that all union actors are better at their craft than non-union actors. But for some actors (and stage managers), having the union card is a credential that gives them this sense of purpose and pride.
How Much Does It Cost To Join Actors Equity?
The least complex way to go about the cost of joining the actors' equity is to work under an Equity contract and apply while working under that contract.
The association offers the Equity Membership Candidate (EMC) Program for stage managers and actors to acquire points towards enrollment as a member of the association which is a subsequent method to become Equity. Candidates pay a sum of $100 enrollment fee and afterward procure points by working at Equity theatres offering the EMC program. Every week worked at a passing Equity theatre approaches one EMC point or credit. A rundown of partaking theatres is accessible on Equity's site.
To log credits, Equity houses give applicants a structure to document with the association during the period of the agreement. An EMC must gather 50 points to be qualified into the association.
Regardless of how you get your card, all individuals pay:
One-time commencement charge of $1,100 (over a two-year term).
$118 in yearly contribution.
and 2.25 percent of their gross income under Equity contracts up to $300,000 every year.
Value individuals are thankful for the administrations they pay to appreciate.
What Are The Benefits Of Joining Equity?
Contract Benefits
Minimum Salaries.

Arranged Rates.
Extra time Pay.
Additional Pay for Additional Duties.
Free Housing or Per Diem on Tour.

Work Rules.

Length of Day.
Breaks.
Days Off.
Protected and Sanitary Conditions.

Medical coverage, Pension, and 401(k).
Debate Resolution (counting response to fair-minded and restricting discretion).
Noble motivation (punishments for inappropriate excusal).
Holding (ensuring installments to the Actors if the maker gets ruined or defaults).
Supplemental Workers' Comp Insurance, which gives extra pay far beyond Workers' Comp in case you're harmed at work.
Membership Benefits
Value just Auditions by means of Casting Call and Equity Hotlines.
Organization Regulations.
Part Discounts.
Value News Magazine.
Part Portal Site.
Courses and Special Events.
Proficient Name Protection.
Expense Assistance through VITA.
Casting a ballot Privileges.
Additional Benefits
Another significant advantage of Equity membership:
Regularly disregarded is the experience and information on the Equity staff.
Equity's Business Representatives uphold every individual's agreement provision and riders.
They supervise wellbeing conditions, regulate Equity's concurrences with diversified operators.
Help individuals with business-related issues like joblessness and Workers' Compensation claims.
Equity's staff is committed to safeguarding the respectability of the Principal, Chorus, and Stage Managers' agreements.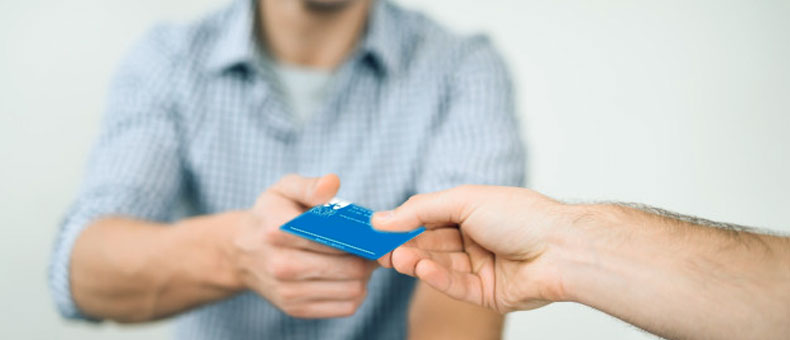 3 Methods How Do You Get An Actor's Equity Card?
Since with an Equity card, you'll have the option to grow your circle of professional contacts, get first rights to auditions that are exclusive, get health and pension benefits and significantly more, it is of high importance and very paramount that as an actor or upcoming actor, you get an Equity Card.
Getting an Equity Card is basic. After completing some paperwork, satisfying the vital requirements, and paying related fees, you would then be able to apply for your Equity card and make use of the chances it offers.
Below are procedures and methods on how to get an actors' Equity Card:
Method 1: Finishing The Equity Membership Candidate Program
Enroll in the Equity Membership Candidate Program. The program is set up, the same way with a traditional theatre apprenticeship. As a major aspect of the program, you'll be open to valuable experience working for theatres that are an organization with the association. This will help set you up for the qualification of enrollment in the AEA.

Visit the Actors' Equity Association site to discover more data on enlistment, program requisites, membership fees, and other significant topics.

You'll be required to give detailed data like your complete name, location, and Social Security number, alongside your recent or current work history. This data will be utilized to enroll you as a candidate and keep track of your development inside the program.

You can get one of these forms right from the theatre enrolling you, or from any theatre taking an interest in the EMC program if you haven't yet been employed.
Make sure the information you give is exact and up to date.
Along with your enrollment, you should present a $100 processing fee.

Complete a creditable theatre work of 50 weeks. This work should be done at a theatre partaking in the EMC program. Every week completed will be considered as 1 point. When you've arrived at 50 points, you'll be qualified for full membership.

Your 50 weeks can be aggregated over any time allotment, and don't need to be performed at a similar theatre.
You can locate a full functioning theatre taking part in the EMC program on the Actors' Equity Association site.

Apply as a member. After finishing the EMC program, the AEA will get in touch with you to notify you of your confirmation as a member. Fill out the forms that are sent to you, make the payment of $400 for the induction fee, and anticipate your Equity card.

The full $1,100 induction fee is the thing that really gets you into the association, and is discrete from the application fee, adding up to a sum of $1,200 payable in portions.
Eligibility goes on for a long time, so you'll have some opportunity to thoroughly consider your choice or get your undertakings all together if something keeps you from joining right away.
Method 2: Securing And Equity Contract
Audition for prominent jobs. It's conceivable to pick up participation in the Actors' Equity Association as a nonunion actor. To do such, you must have built up your notoriety to some degree, as agreement offers are ordinarily made during exchanges with the theatre. Go for the same number of jobs as you can to improve your chances of getting been noticed by makers and theatre managers.

Getting an Equity contract can be intense, as most contracts seem to go to actors who are equity members already.
You may have a possibility of being offered a contract in case you're working for a theatre that takes part in the Equity Membership Candidate (EMC) Program.

Negotiate an Equity contract. While talking about the particulars of your work with the theatre where you'll be performing, see whether they'd be happy to offer you an Equity contract towards the end of the standard contract. Getting an offer is as straightforward as having the experience and communicating enthusiasm for joining the positions of the AEA.

Equity contracts are some of the time granted to nonunion actors if there are not sufficient Equity endorsed actors to fill the slot.
If you work with a manager, you should have them assist you with fixing up your way into an Equity contract.

Apply for a full Equity membership. When you're working under an Equity contract, you'll be qualified to authoritatively join the AEA. Complete an application, then send it off for follow-up, alongside the one-time fee of $100. You'll at that point be invited to the association and given your own Equity card.

You will only be qualified for membership while your Equity contract is still effectual.
As a fellow member, you'll get union compensations, medical benefits, and chances to partake in AEA selective auditions.
Method 3: Joining Through A Sister Union
Become a member of another actors' union. It is possible to buy your way into the Actors' Equity Association through a related association. The main criteria are that, the first association you are in has to be affirmed by the AEA and that you stay a functioning member for like a year. This is maybe the quickest method to get access to the AEA in case you are readily engaged with an actors' union.

Eligible associations incorporate SAG-AFTRA, The American Guild of Musical Artists (AGMA) and the Guild of Italian-American Actors (GIAA).
You're allowed to proceed with your enrollment in different associations once you've been admitted to the AEA.

Maintain your enrollment for one year. Yearly investment in an acting association is viewed as an acceptable experience and will put you on the road to success in joining the AEA. During this time, it will be a smart thought to go out for jobs that will give you more presentations—you may even figure out how to make sure about an Equity contract before the year is finished, quickening the process.

Be sure to go to any necessary gatherings or occasions so as to keep up your standing in the union.
Actors are still urged to participate in the EMC Program, regardless of whether they're signing up from another association. The 50 weeks of hands-on training will aid in giving candidates pragmatic knowledge and view of the industry measures.

Supply the essential qualifications. Before you are given the go-ahead to join the Actors' Equity Association, you will be asked to give verification from participation with another actor's association. They will as well need to see proof of your work during your time of membership. Make certain to incorporate these reports with the standard Equity application.

A recommendation letter from your present association might be a necessity too.

Register for your Equity card. Connect with the AEA to ask for an application. In the event that all the vital conditions are met, you'll be incited to pay $400 down on the $1,100 induction fee. This payment should be made within six months of the first application date. After you've dealt with this, you can start enjoying the benefits that participants in the AEA bring.

The expense is higher for moving members of the union since it cuts through procedures that would make some way or another be essential for joining the AEA.
The AEA additionally requests a customary enrollment levy, which is paid semiannually in May and November.
Conclusion
The baseline here is that if you are pursuing a career as a professional actor, you need to be a member of Equity. Most casting call websites will allow you to enlist yourself as a member of Equity, but if your profile says otherwise, it may affect how casting managers see you.
So, getting an Equity card as a professional actor is very important to your career.
Share this article below if you believe people need to know about it … 🙂